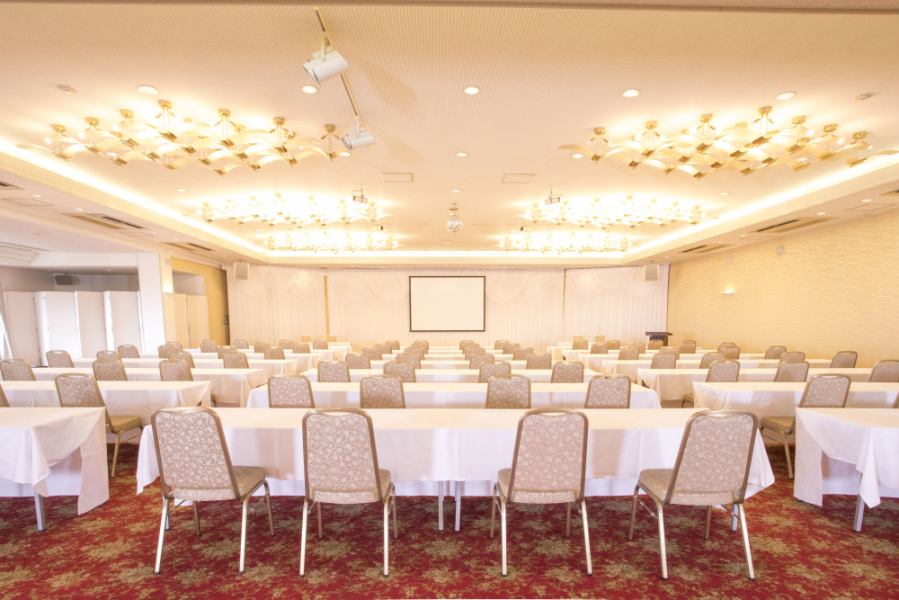 Depending on the number of people in use and the content of the meeting and training
We will propose the optimal layout.

We also offer screens and projectors. (Partially paid)
Training pack

One and a half day advantageous training pack with accommodation
One person, 3 meals per night, 11,000 yen (Tax excluded)
One person, 3 meals per night, 13,000 yen(Tax excluded)With all-you-can-drink party

【Training pack benefits】
1 training meeting room fee for use one and a half days free to two rooms
2 coffee break service 1 time
Conference equipment rental free of 3 projectors

【Training pack usage example】
 ◆First day
  9:00 training
 12:00 lunch
 13:00 training (With coffee)
 17:00 bathing
 18:00 dinner stay
 ◆the 2nd day
  7:00 breakfast
  8:30 training
 12:00 Dissolution
 ※If the first day of training starts in the afternoon, the second day can be used until the evening.